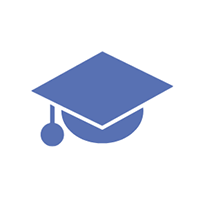 Francis S.
Private tutor in Aurora, CO
Education
(1) Purdue University (Fort Wayne, IN), Biology, BS 1998 (2) Purdue University (Fort Wayne, IN), Biology, MS 2001 (3) King's College London (London, United Kingdom), Biomedical science (craniofacial science), BSc 2007 (4) University of California San Francisco (San Francisco, CA), Oral & Craniofacial Sciences, PhD 2012
Experience
Peer tutor at Purdue University in Fort Wayne, IN, in the 1990s, in biology or organic chemistry I want to tutor as a way of sharing my biological and scientific expertise and experience with students who will be the next generation of biomedical scientists. I also want to share my artistic talents (piano and drawing) with future artists. Craniofacial biological scientist with international experience, as well as significant experience in lecturing and guest teaching worldwide in my field. Also involved in public engagement for craniofacial anomalies awareness and acceptance.
Availability
Any day at any time
Can Meet
Up to 15 minutes away for no additional charge, Up to 30 minutes away for a flat fee
Hobbies
Pianist with training and focus in classical and sacred music since childhood. Self-taught violinist with similar interests. Artist (drawing mostly, and painting and other media on occasion), with anatomical drawing experience plus interest in eclectic variety of other subjects. Experienced world traveller (have lived in UK and Canada as well as US, and travelled as far as Australia, New Zealand, Brazil, and Europe). Voracious reader with eclectic literary subjects and interests. Star Trek and Star Wars fan. Aficionado of art and architecture.
Show More
Inquire About This Tutor
Thanks!
Most tutors respond within 48 hours.
Feel free to contact other tutors while you wait.